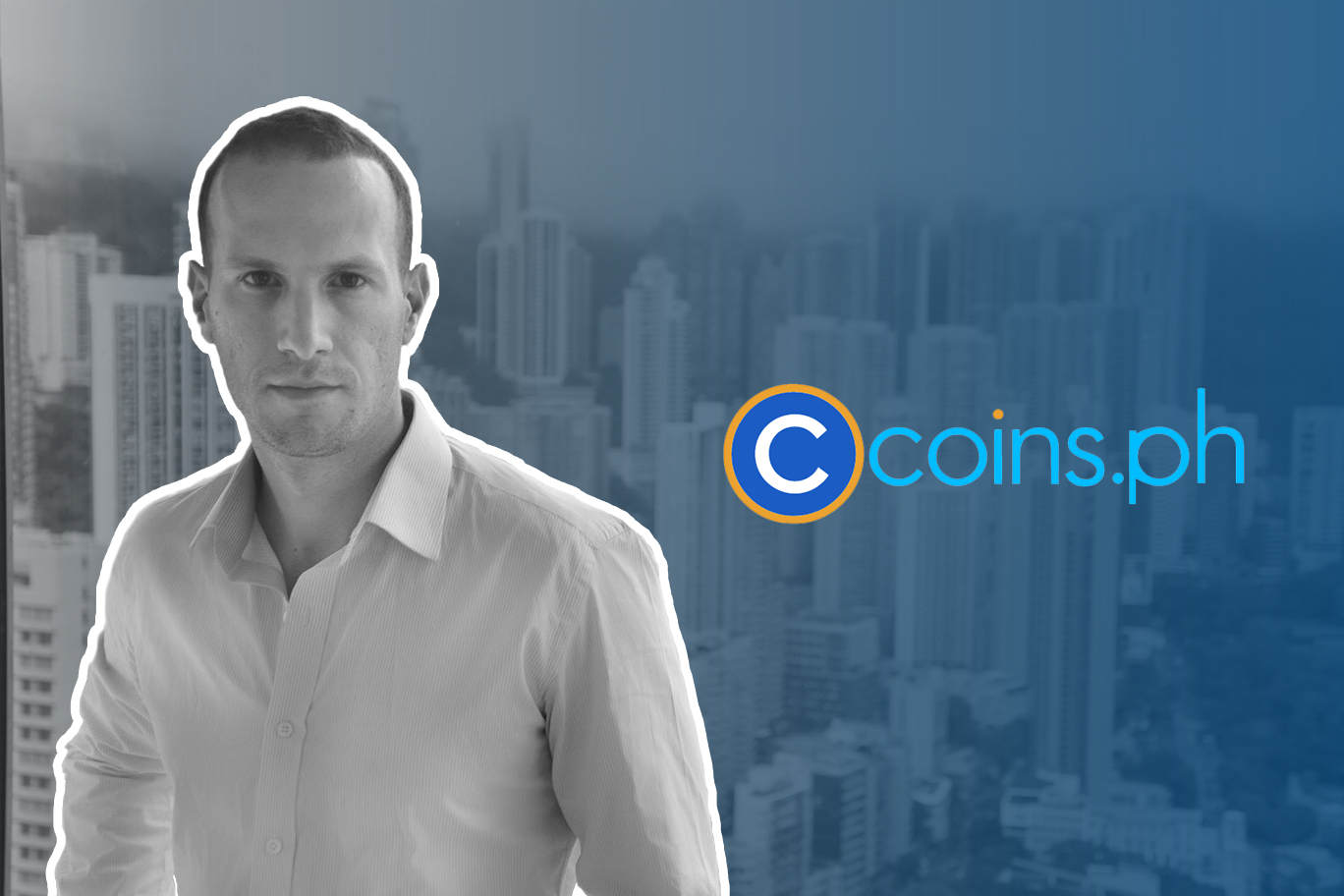 Ron Hose is not your typical serial entrepreneur. He does only one thing at a time. When he puts up a startup, he focuses on growing the business as big as he can before he cashes in and moves to another venture.
Right after he sold his last startup in early 2010s, Hose traveled from the Bay Area in San Francisco to different countries in Asia to look for business opportunities. He went market by market until he found the Philippines with the most promising growth potentials.
Hose would spend months speaking to entrepreneurs and studying the local culture, trends and economic challenges in the country. After almost eight months of intensive research, he observed that despite the growth in the economy, there are still many people who have no access to basic services, especially finance.

In order to solve this emerging customer problem, Hose, in 2014, founded a digital currency based remittance platform called Coins.ph. By the use of digital tokens, Coins.ph allows consumers without bank accounts to receive and send payments at substantial cost savings.
Hose started the business with only four employees and less than 100,000 accounts on its first year. But only four years after it was founded, Coins.ph today is the largest blockchain-enabled financial services platform in the country with over five million accounts and 150 employees.
How did Hose develop his startup idea into scalable business model? How do you overcome the challenges of market acceptance and succeed in the market?
Here are the five business lessons every startup can learn from Coins.ph founder Ron Hose:
1. Find and solve your customer problems
Every customer has pain points. Identifying the pain that your customer is struggling with is the first step to developing a successful product.
"We look at the Philippines and we saw that many people here have a hard time getting financial services, like remittances, and we wanted to see what are some ways we can solve that," he says. "If you look at the Philippines as a market, there are about 73 percent of the population that don't have a bank account," Hose says.
"If you start looking at active bank accounts, the number is even lower. It is probably like 10 to 15 percent only. There is this issue where traditional banking model doesn't work well for emerging markets and it's not just Philippines. Most emerging markets have the same challenges where consumers have fairly low savings rate and you have many banks that are not able to serve that part of demographics because it is not financially feasible.
"So what we have set up to do is simple. We just want to reduce the cost of serving. When you have reduced costs of serving, you can actually serve more and we do it in a variety of different ways through mobile."
Share this picture: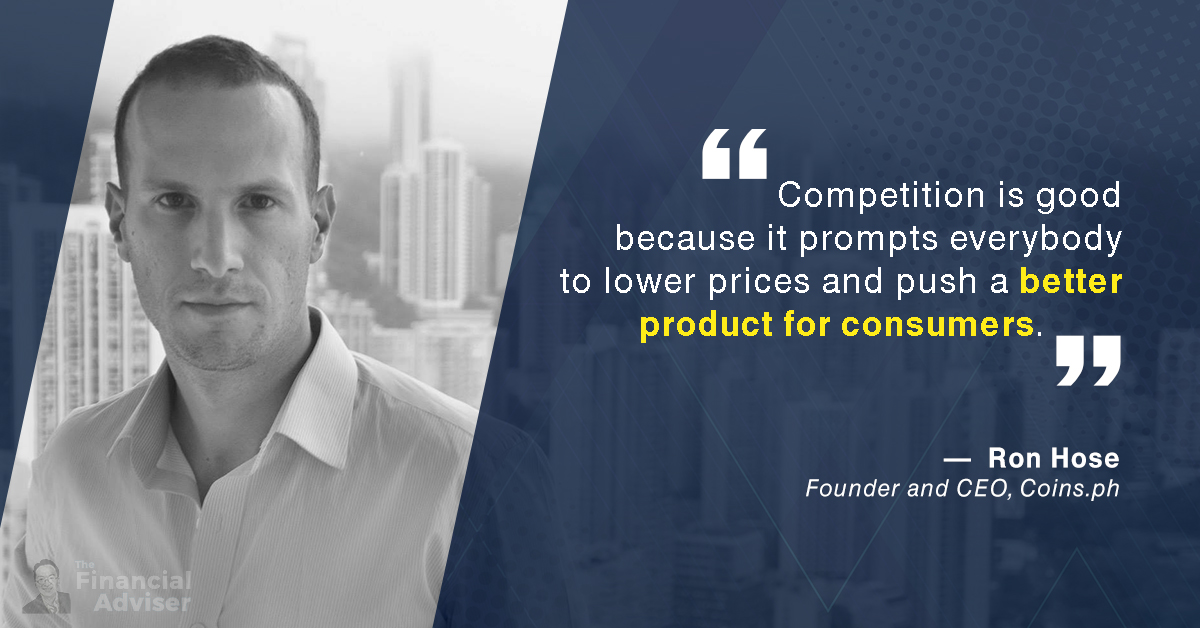 2. Develop a collaborative business model
Collaboration in the competitive space provides opportunities for players in the value chain to achieve goals that they would be unable to reach on their own.
"We are not trying to disrupt the traditional retail banks," Hose says. "We are trying to help digitize access of consumers to their services using our platform. We have maybe around five to 10 percent of market that has been probably addressed by the banking system and we are helping the banks reach the other 90 percent.
"We make our money from consumers who use our platform. Since we don't have branches, we partner with existing banks that have principal locations. We partner with companies that are already doing well at cash collections and disbursements, so our service helps drive their incremental business basically."

3. Make customers talk about your product
Building positive experiences about a product creates word-of-mouth marketing. Customers are likely to be loyal if they have been referred to a product by close friends or relatives rather than through advertisement.
"We always focus on giving customers a good product and good service," he says. "Consumers are in Facebook so they know what a good product looks like. I think that was a big contributor to our growth. The fact that people know they can talk to us, we have trust from our customers.
"When they talk to their friends, they talk about Coins. That to us is a big deal if I end up saving something an hour for our customers from lining up in paying bill or they just realize they saved this much when they send remittance, the word will spread."
4. Create better product through competition
Competition increases market awareness of a product. Higher awareness leads to greater market acceptance of product. The use of digital currency as a form of remittance may still be a small market, but with competition, demand will be larger over time.
"Competition is good because it prompts everybody to lower prices and push a better product for consumers," Hose says. "We compete on things that you don't actually see directly, I mean we have strong compliance program inside the company, security and operations support. We spent a lot of time and resources building those things.
"When you run, you don't look sideways. If you look sideways, you will slow down and fall. You need to focus on your path on what you are doing. If somebody is doing (something) that is working very well for them, you will learn from it. Our success comes from our work, from what we do and not from success or failures from other players. Having more competitors is always a good thing."
Share this picture: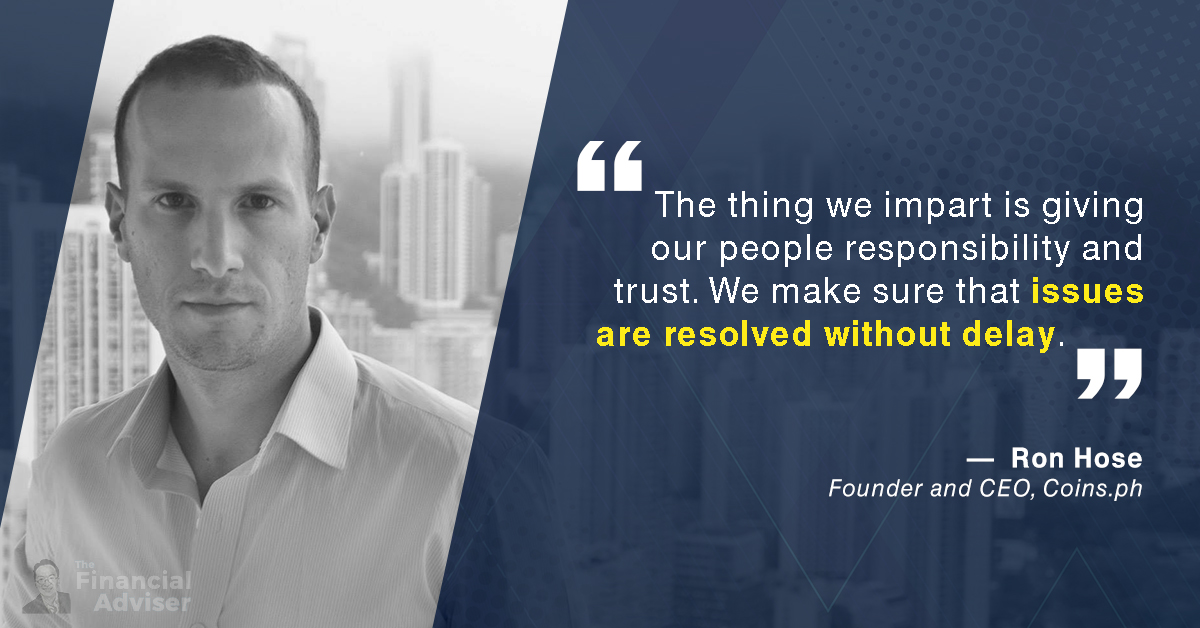 5. Make employees accountable to their tasks
Developing a culture of accountability encourages employees to set goals that are specific and measurable for them to achieve. Having goals help your employees prioritize their tasks and become more organized.
"I hire people that are smart, creative and care for what we do," he says. "Those are the three things. You really need to be passionate with what we do because otherwise there is no point. That means I want people who are missionaries not mercenaries. If you care about what we do you will find ways on how we can improve.
"We all learn a lot in Philippine culture. People in the US are very individualistic. I find that in the Philippines, people work really long. The group dynamics is very strong, the collaboration and general cohesiveness. I like it a lot. You take what's good here and you take what's good there and you mix and you have culture.
"The thing we impart here is giving people responsibility and trust. We are not hierarchical operations. My operations team, for example, they know what service level is expected. We make sure that issues are resolved without delay. What's going to translate to success is how we have been able to meet our business objectives."