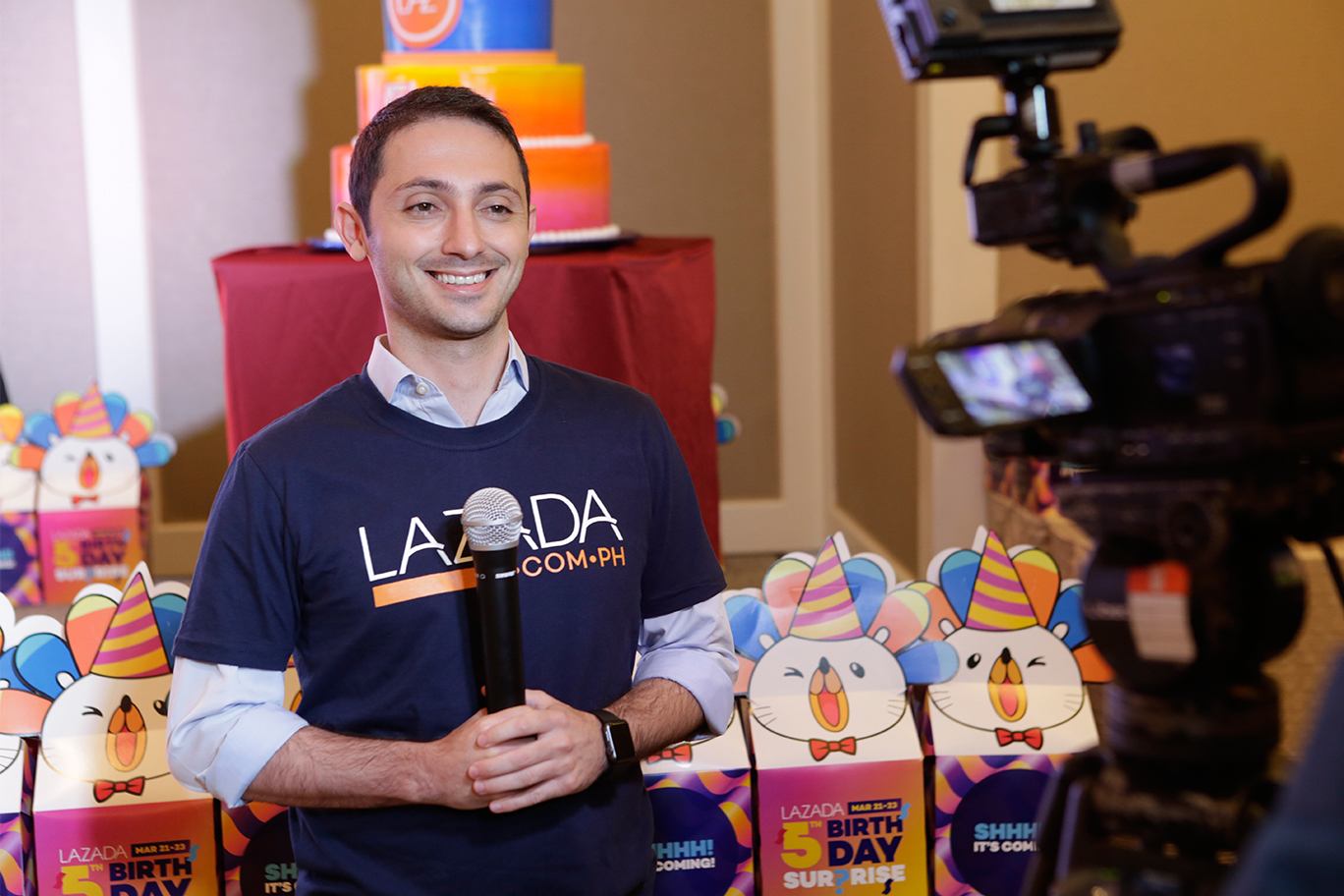 Inanc Balci was working in an investment bank in London doing mergers and acquisition deals for technology companies when he received an email from one of the founders of Rocket Internet, Oliver Samwer, to meet at his hotel.
Samwer was organizing a team of consultants and investment analysts to work on his e-commerce project that he was planning to launch in several countries in Southeast Asia.
Balci, who was only 25 years old at that time, immediately accepted the offer to join the team. He was so excited that he quit his job on the same night after meeting Samwer and left London after two weeks to set up Lazada in the Philippines.
When Balci first arrived in the Philippines in 2012, he got an office space in Jupiter Street, Makati, which used to be a spa establishment. He would hold office near the pool and meet applicants for interview inside the sauna room. Balci slowly built his team and soon started operating online.

Today, five years after starting up the business, Lazada is the largest online shopping site in the Philippines with a dominant market share of 85 percent, selling over 20 million items online.
How did Lazada become the largest e-commerce destination in the country? Here are the five business lessons every retail startup can learn from Inanc Balci, co-founder and former CEO of Lazada Philippines:
1. Develop a Profitable Business Model
Having an idea on how the business will operate and generate revenues and profit is critical to the success of any business. When you know your business model, you will know when to evolve and innovate when new business opportunities arise.
"We started the company as a retail e-commerce site that is similar to a department store," Balci says. "Lazada was directly selling to its customers, so we were doing outright inventory purchases. But in 2014 we started to build our business model into a Marketplace platform, which is like a shopping mall where we now have tens of thousands of merchants trading in our platform.
"In 2015, we added one more business model, which is cross-border platform. Very similar to the marketplace but the difference is that the merchants are located abroad like China, Korea, Hong Kong, Europe and US. Today, Lazada is the combination of three different business models where we offer 21 million products, 50 times bigger than a shopping mall."
Share this picture: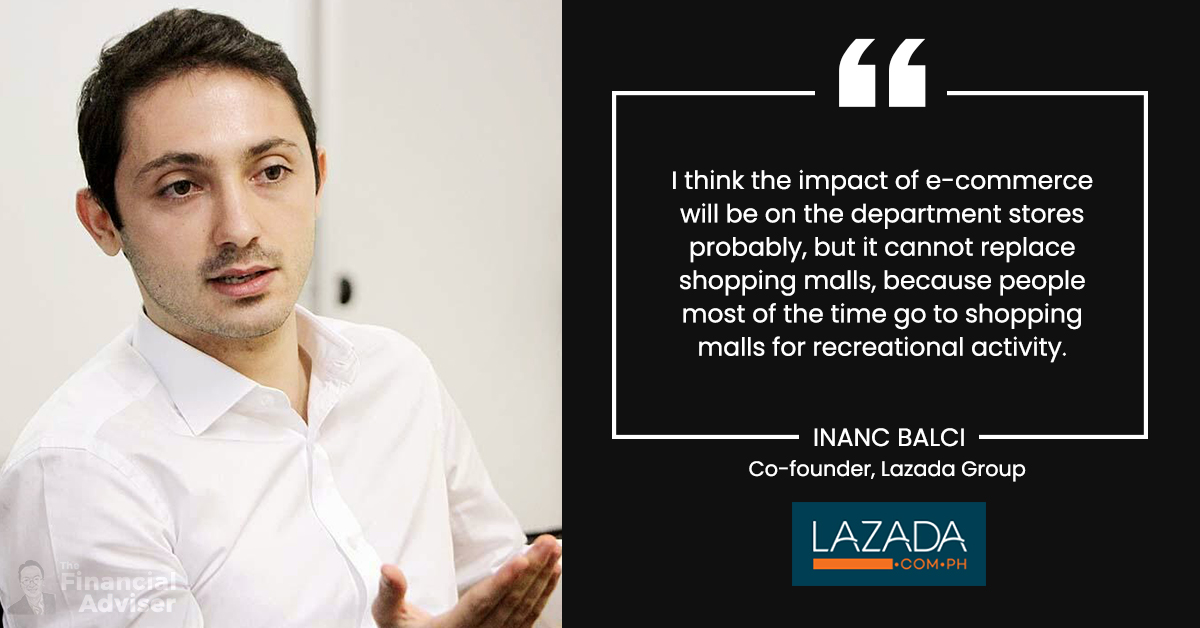 2. Develop an Efficient Logistics System
Logistics is more than delivering the product to the customer. It is about enabling the customer to buy what they want and delivering the products when they want at their convenience. Having a strategic logistics and supply chain system can also improve customer confidence, which can help determine the success of the business.
"We have four warehouses in the Philippines and 32 distribution centers all around the country," Balci says. "About 80 percent of our orders are delivered with our in-house logistics company, Lazada Express, while the balance of 20 percent orders are delivered with third party logistics companies.
"Every day we pick up more than 70,000 packages all around the Philippines and then deliver it to our customers. When customers go to our website and make an order, the order goes to one of our more than 10,000 suppliers all around the country. Lazada Express goes to these merchants and picks up all of these items to bring to our sorting center, which is fully automated complete with 3D scanners and other equipment."
3. Develop Low-Risk Payment Solutions for Target Markets
Making it as stress-free as possible for customers to order and pay is important for increasing conversions and sales. Customers need to have confidence that before they hand over their cash or credit card, the payment processing system is secure and reliable.
"In emerging markets like the Philippines where per capita income is not very high, not everyone has laptops but many have android smartphones. We focused on this market by creating a robust mobile ecosystem with IOS app, android app, tablet optimized website, mobile website, so they can easily buy online. More than 60 percent of our sales comes from the mobile ecosystem."
"In terms of payment, the credit card penetration in the Philippines is very low at around two to three percent only, so we created the first Cash On Delivery (COD) network that allows you to pay cash upon delivery of your order wherever you live. No other company has tried to do this before."

4. Develop Effective Merchandising Strategies
In order to maximize the potential sales value of a merchandise item, you have to make sure that the products that you are going to display for sale are those that your customers would love to buy. You have to put enough supply of your merchandise at competitive prices in the right place and at the right time.
"There are certain things that merchants have to do," says Balci. "Good pictures, becoming reputable merchant, achieving good merchant score and getting good reviews for the product are the things that our merchants need to do in order to get ahead of their competitors and increase their sales.
"There are certain times when merchants don't want to put items to the website but we want to have a full assortment. What we do is we buy and put the items on website by ourselves. Sometimes our merchants may go out-of-stock which is not very good for our customers so in order to ensure stock availability, we also do partnerships with local brands."
5. Develop Sustainable Growth Strategies for the Future
The value of having a long-term strategy is being able to be proactive to future market conditions by committing time and resources to ensure consistent growth.
"Offline will always be there," the CEO says. "It would be less and less in the future but majority of the sales will still be there. If you look at the market today, having one to two percent online sales from a total retail market of $18 billion is not that much but the potential is there. The Philippines is number one in terms of Facebook penetration. So if you can use Facebook, you can online buy right? Buying online is easier than starting a Facebook account.
"I think the impact of e-commerce will be on the department stores probably, but it cannot replace shopping malls, because people most of the time go to shopping malls for recreational activity. I don't think any e-commerce company will put a strain on shopping malls. It may put a strain on some of the stores in the shopping malls who are not embracing technology.
Share this picture: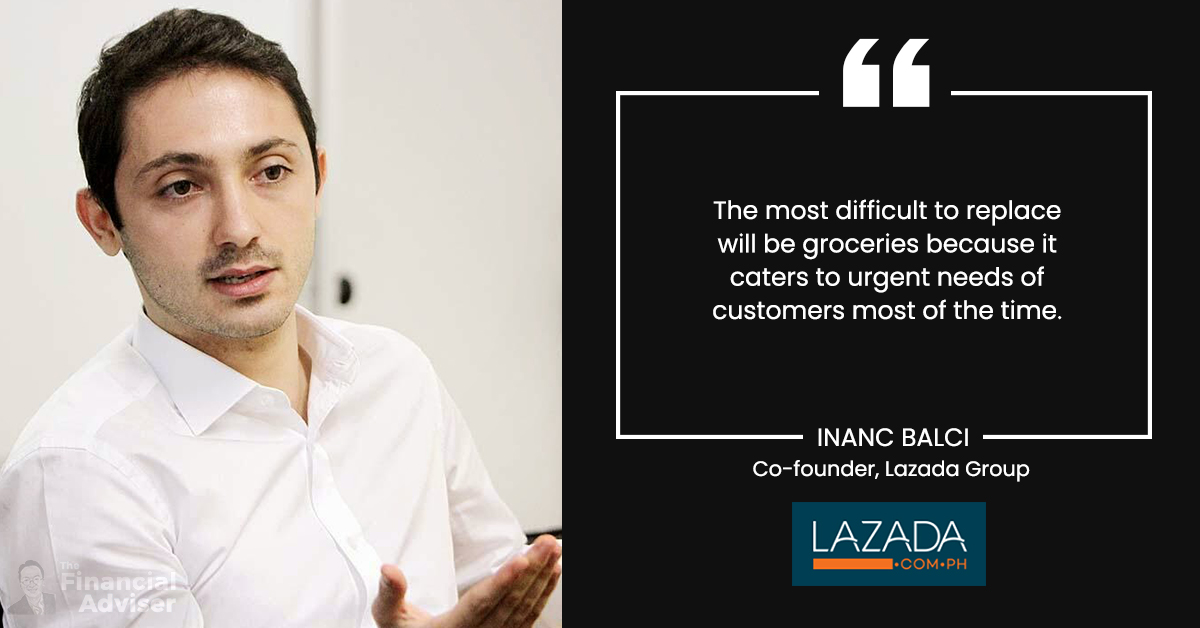 "The most difficult to replace will be groceries because it caters to urgent needs of customers most of the time."