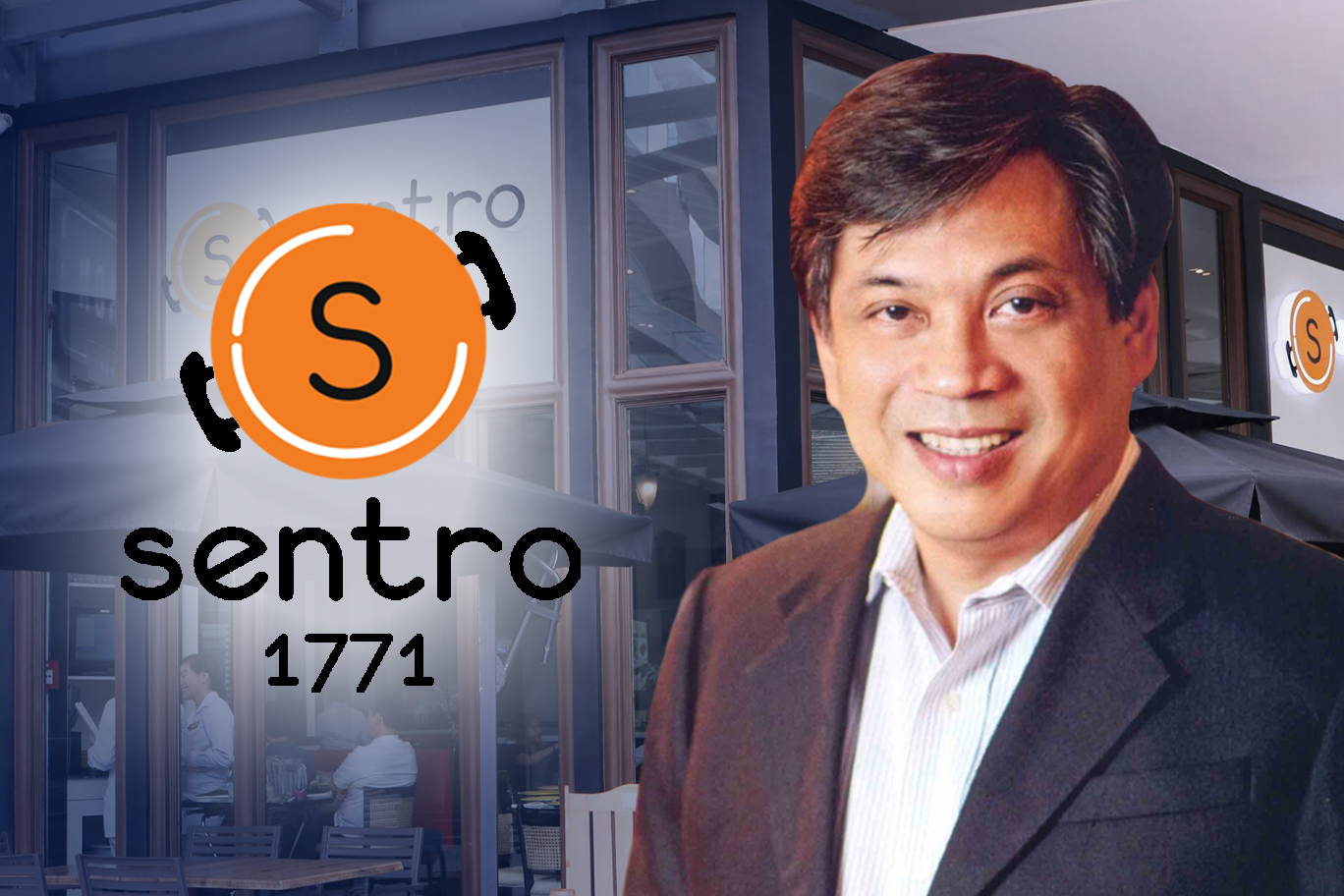 Ricky Gutierrez initially wanted to take up Master in Business Administration when he was 24 years old to prepare himself for business. But he later changed his mind, thinking that it wouldn't be worth his time to attend classes and get a diploma if his objective was to become an entrepreneur.
Instead of taking an MBA, Gutierrez, who graduated with a Psychology degree from Ateneo De Manila University, decided to learn the business on his own. He researched and learned the ins and outs of the market by preparing a feasibility study. Similar to submitting a thesis in graduate school, he considered his business plan as his final project paper which the bank would review and grade.

Fortunately, he passed the examination of the bank and was awarded a Php10-million loan to start his business. The business went well for three years until it was hit by the financial crisis in the early 1980s with rising interest rates and a falling peso exchange rate. He eventually had to close down the business and by the age of 27, he was technically bankrupt.
But being a true entrepreneur at heart, Gutierrez refused to be discouraged by failure. He started all over again. He continued to venture into several small businesses to survive until one day he saw an opportunity to put up a coffee shop inside a small hotel in Malate, Manila.
The coffee shop which was located at 1771 Adriatico Street in Malate enabled Gutierrez to recover financially. It was so successful that it encouraged him to expand by opening his first fine dining restaurant in the same area year four years later. That restaurant would be called Chateau 1771 and the rest, as they say, is history.
Share this picture: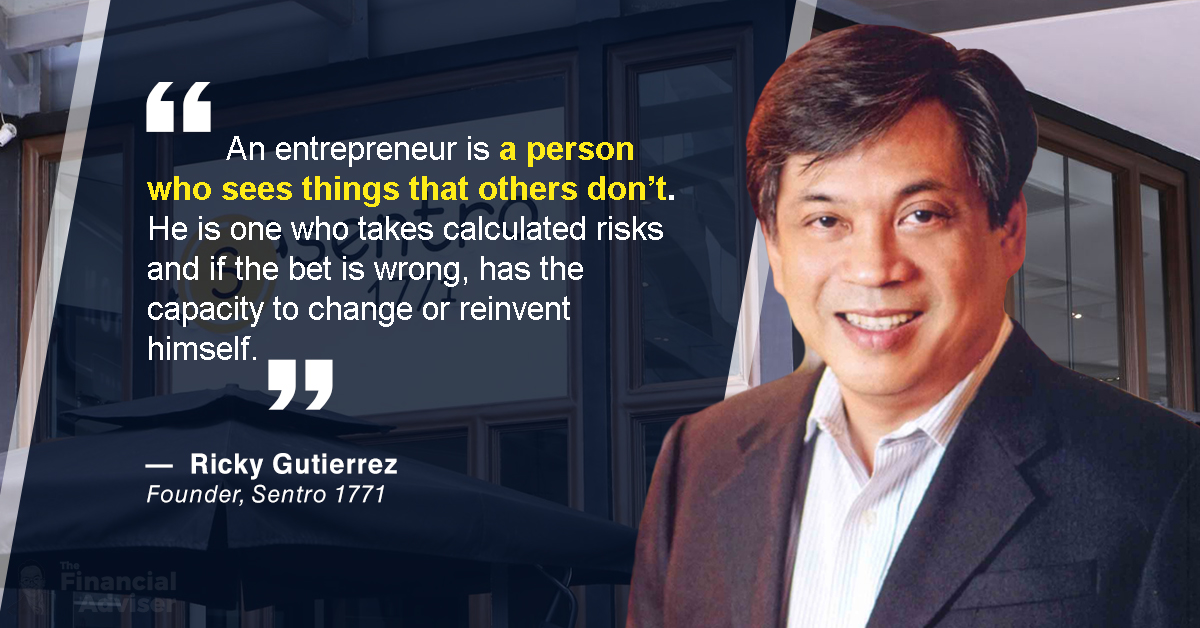 Today, the 1771 Group of Restaurants operates in various formats with different brands such as Chateau 1771, Sentro 1771, Café 1771, WB 1771 and Sidebar. How did Gutierrez, who has no background in the restaurant business, manage to grow and build his fine dining business empire? What were his business strategies in building his brands?
Here are the five lessons every entrepreneurs can learn from Ricky Gutierrez, the founder of 1771 Group of Restaurants:
1. Find your market niche and stay focused
When you understand your market, you are able to identify the unique needs of your customers from which you can design your menu that will meet exactly what your market is looking for and, at the same time, position your menu against competitors.
"There are just too many restaurants," he says in an interview with this writer. "Your niche has to be well-defined. You cannot do a shotgun approach. It is basically knowing your market and knowing capability of your people. When you create and deliver the product, you provide good customer experience and in process, you create value to your target market.
"Your success and endurance will depend on how strong your regular customer base is," he adds. "If you have a strong base, even if the economy slows down, you will be able to hurdle that no matter what. When you don't have regular customer base, what you will be doing will be simply feeding."

2. Find ways to make your food consistent
One way to develop your customer base is by being consistent in your food and services. Your loyal customers who expect a dish to taste the same way as it was before may be disappointed if their expectations are not met.
"You create a customer base through consistency day in, day out," he says. "You are only able to do that if you have the right people to execute for you. It starts with the food. Your recipes have to be very clear. You can show to them visually and teach them how to do it in practical manner. Even our waiters follow certain ways from the time the customer walks and how the dining table is prepared."
3. Find the right location and assess your risks
What may look like an ideal spot for a restaurant may not turn out to be perfect for your market. Every available space is unique depending on your target market. While food and services are important to the success of the restaurant, location is just as important.
"If you know the market, you know the lifestyle. You need to see the bigger environment in terms of its potential before you make a proposition. You have to look at the size of the market and number of possible competitors. You have to see that if you play there, you will not only able to survive but to do well," says Gutierrez.
"I read the market whether it is mature or a growth market. You can see the offices and residential houses that are there. I observe the lifestyle of the people. What do they wear? Where do they eat and shop? If you have trained eyes, you just walk around and you will know it right away," he adds.
Share this picture: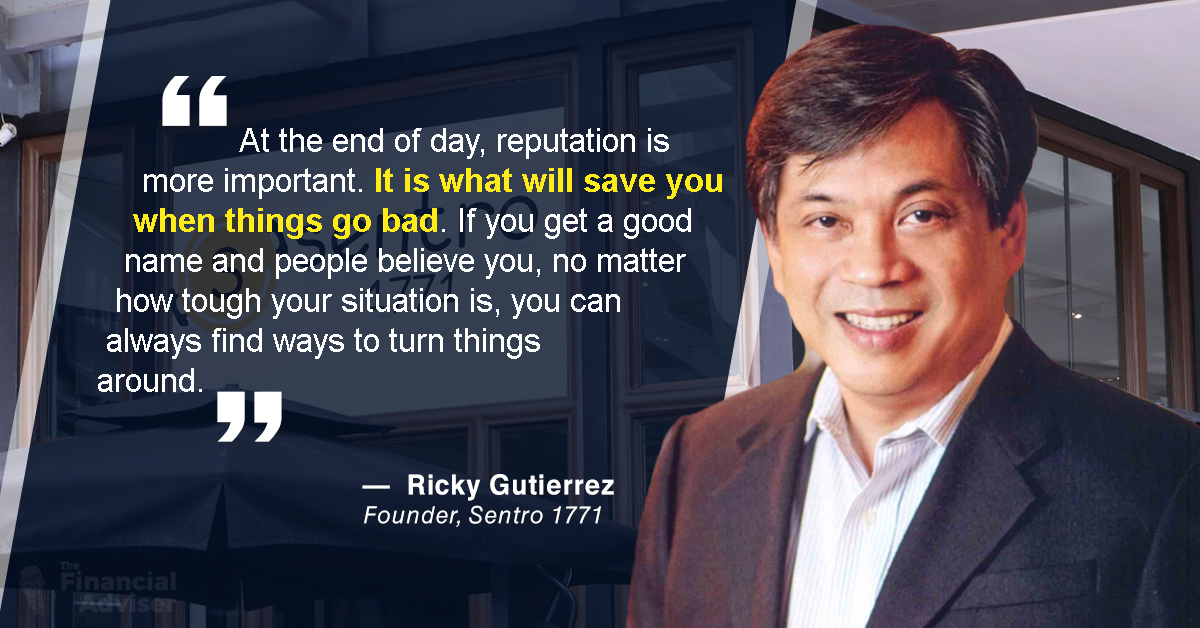 4. Find ways to develop smarter pricing strategies
The challenge in menu pricing is balancing between value and profitability. There are various factors that determine menu prices, such as food cost, rentals, salaries and even target margins.
"Your menu engineering and pricing have to be creative depending on how wide the market reach is," he says. "If you are aiming for mid-market, your pricing has to be based on the spending capacity of the mid-market. Find out the range of your target market's spending so you know how you can position your pricing in that category.
"You also have to look at the target margins. What are your winners and losers? Your losers are your low-margin items that have to be there regardless of what happens because that is what your customers like to order. Problem is when your losers are more popular than your winners so you need to find a way to fix that to boost your bottomline," he adds.
5. Find ways to build good reputation for the long term
"An entrepreneur is a person who sees things that others don't. He or she is one who takes calculated risks and if the bet is wrong, has the capacity to change or reinvent himself by creating solutions in order to turn things around and not run away when things get difficult," says Gutierrez.
Share this picture: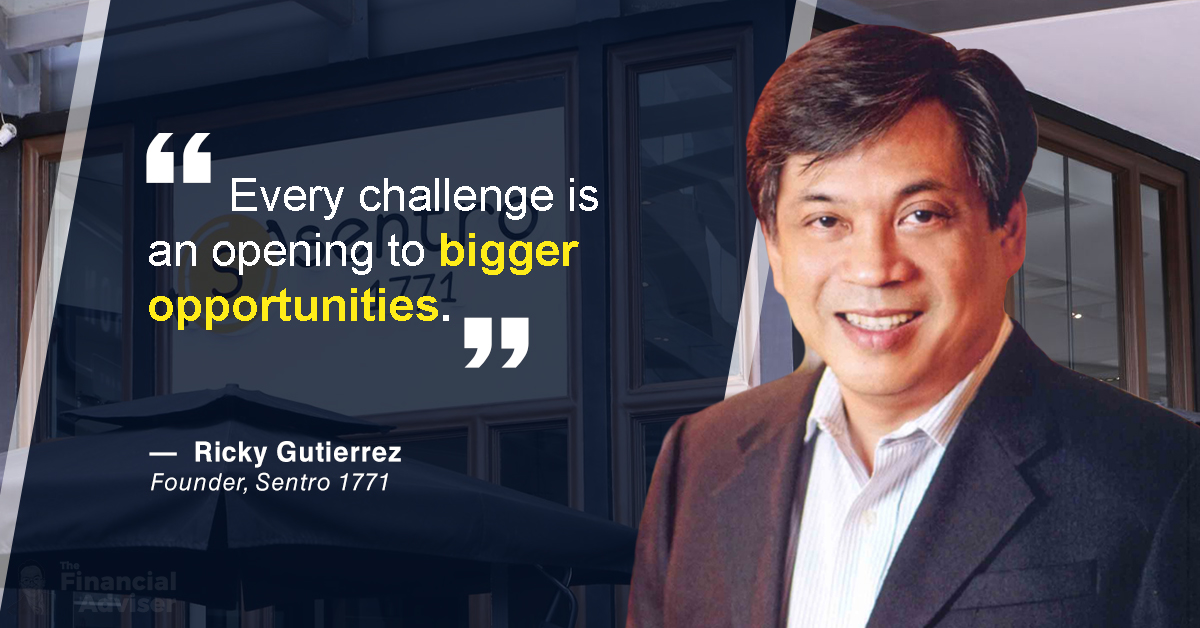 "At the end of day, reputation is more important. It is what will save you when things go bad. If you get a good name and people believe you, no matter how tough your situation is, you can always find ways to turn things around. Every challenge is an opening to bigger opportunities" he adds.