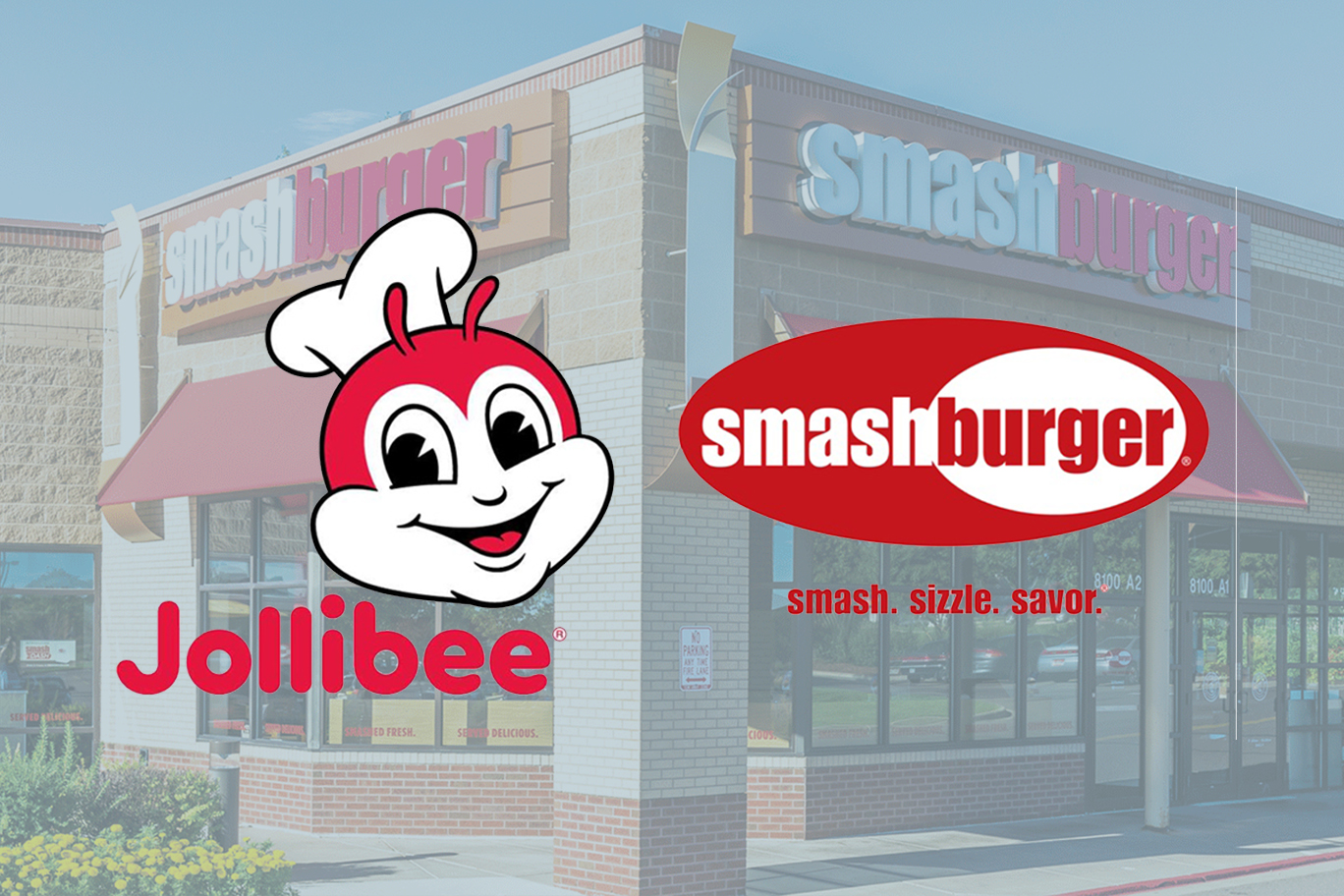 Jollibee Foods Corporation (PSE:JFC) recently announced that it has completed the acquisition of 100-percent control in US-based restaurant burger chain Smashburger.
The ownership change came after JFC first acquired 40 percent strategic investment in the company in 2015.
At the time, JFC, through its wholly owned subsidiary, Bee Good!, Inc. (BGI) had an agreement with Smashburger to purchase additional equity of up to 35 percent between 2018 and 2021 and the balance of 25 percent between 2019 and 2026.
But two years later, the parties agreed to modify the terms that allowed JFC to increase its share in the company to 85 percent by acquiring an additional equity of 45 percent in March this year.
It took only few months before JFC acquired the remaining 15 percent stake to gain full control of the company.
JFC is one of the top-performing blue chip stocks this year with year-to-date gain of 17 percent despite the bearish market conditions.
The stock had been rising on expectations that JFC's global expansion will bring higher earnings growth. The full acquisition of Smashburger is expected to boost JFC's overseas earnings in the future.
How will Smashburger enhance JFC's global market presence? How will the acquisition affect JFC's revenue profile? What are the risks and opportunities that this deal will bring to JFC?
Here are the five things every stock market investor must know about JFC's acquisition of Smashburger:

1. Know the background of the company
When Tom Ryan, who innovated the Stuffed Crust Pizza for Pizza Hut and McGriddles for McDonald's, partnered with Rick Schaden, former owner of Quiznos to launch Smashburgers in 2007, they envisioned to create a restaurant that would cater to the "better burger" market.
The partners, who bought a Denver-based restaurant with initial capital of US$15 million to startup the business, created their burger using chopped Angus beef with "smashing" technique using a specialized process of cooking for better flavor.
When the first Smashburger restaurant in Denver opened, it became so successful that it expanded immediately to Houston and Minneapolis.
The restaurant chain also started franchising and eventually grew to 143 locations in 2011. Three years later, the chain further expanded to 256 locations with over US$300 million revenues. By 2015 when Jollibee bought into the company, the chain had 312 stores.
Today, Smashburgers has 347 stores in 38 US states and nine countries with an estimated market share of less than 0.5 percent of the US market.
2. Know the financial track record
Despite the success of Smashburger, the restaurant chain seems to be struggling financially.
In 2015, SJBF, the company that operates Smashburger, reported that it incurred a net loss of US$20 million. This increased to US$29 million net loss the following year despite a 10.7-percent increase in gross revenues to US$216 million in 2016 from US$195 million the previous year.
SJBF also had negative equity, meaning the company had more liabilities than assets owned.
In 2017, JFC reported in its notes to financial statement that it booked additional equity losses from SJBF of Php330 million but this year, it booked a lower share of loss from SJBF as of September of around Php27 million.
3. Know the deal transaction
When JFC bought the 40-percent equity in SJBF, the price they agreed to pay was US$99.5 million, which was valued at Php4.6 billion in 2015.
But in the following year, JFC made additional investments in SJBF amounting to $4 million (Php189 million) in February, $4.6 million (Php 221 million) in September and $8 million (Php397 million) in November for a total of Php807 million.
In 2017, JFC made further investments worth $10.5 million (Php531 million) in two tranches, one in March and another in September.
In total, JFC paid Php5.9 billion for the 40-percent stake prior to the additional purchase of shares.
Early this year, JFC announced that it was paying $100 million or Php5.2 billion for an additional 45-percent stake in SJBF. Just recently, JFC also disclosed that it is paying $10 million to acquire the remaining 15-percent share.
The total investment by JFC to get full control of Smashburger is estimated to be Php11.6 billion or $218 million, 12 percent lower from the original valuation of $248 million in 2015.

4. Know the investment risks
When JFC first acquired a 40-percent stake in SJBF in 2015, it financed its acquisition by borrowing a 10-year unsecured loan from a local bank amounting to $110 million or Php5.1 billion.
The loan would be subject to variable interest rate based on a three-month London Interbank Offered Rate (LIBOR) plus a spread of 1.2 percent, which is payable on a quarterly basis.
While LIBOR may have risen significantly from 0.6 percent in 2015 to 2.8 percent, total interest costs may still be comparatively low with current loan rates, which range from seven to eight percent.
It is also interesting to note that the problematic financial situation of Smashburger in the past three years has caused JFC to book a total cumulative losses of Php719 million to date.
The lower losses booked this year should signal an improvement in the financials of Smashburger with JFC taking over management of the company.
The funding for JFC's recent acquisition of additional shares in SJBF worth about Php6 billion will most likely be financed partly by equity and debt.
5. Know the growth opportunities
The acquisition of Smashburger will allow JFC to expand its market presence in the US and other parts of the world such as Costa Rica, Egypt, El Salvador, England, Scotland and Panama.
Smashburger will increase JFC's worldwide store network by 347 or 8.6 percent to 4,353 as of September. The inclusion of Smashburger's annual revenues of Php10 billion will also increase JFC's topline by about eight percent.
The losses from Smashburger, as a result of the current consolidation, should not significantly affect JFC's overall profitability as new management is expected to turnaround the business.
Smashburger's current network of 347 stores can potentially add at least Php500 million in net income per year. This is not to mention the potential growth of the brand in the US and in other countries.
JFC's potential market with Smashburger, which is a US$100 billion market, is estimated to be almost three times larger than the pizza, sandwich or coffee segment in terms of revenues.